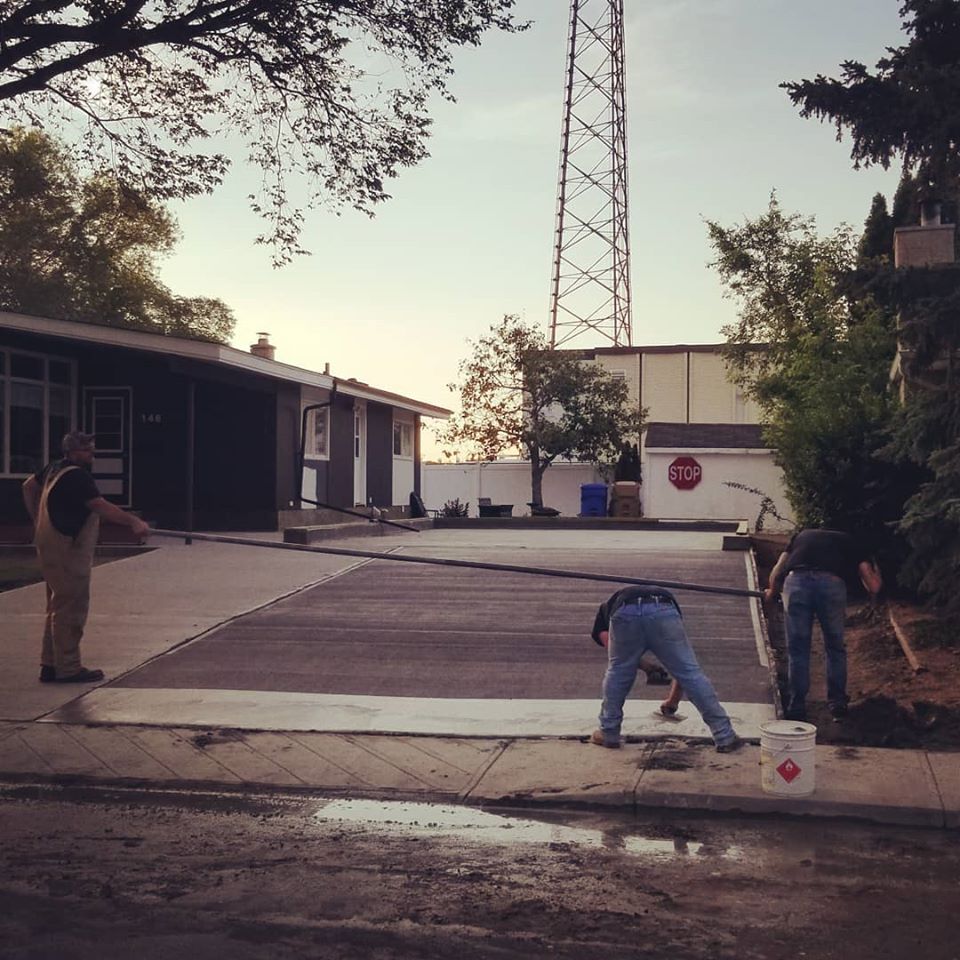 Luxe Curbing and Edging
Concrete Flatwork
Let's face it, with our extremes in temperature, Regina can be fairly rough on concrete.  From -40 to plus 40, snow to rain, our climate requires concrete to be installed correctly in order for it to last.  With this in mind, Luxe Curb and Edging takes the extra steps required to make sure your flatwork not only looks great but is structurally sound as well.
From ensuring proper base preparation and compaction to exceeding standards in terms of rebar spacings, we refuse to cut corners.  Concrete is not cheap; when making the decision to pour a new driveway, patio, or sidewalk, you want to feel secure in knowing that you are getting top quality materials that have been properly installed.
Services Offered:
BROOM FINISHED CONCRETE Broom finished is the most common form of concrete you will see.  The concrete is poured, placed and troweled smooth, with the final step involving a broom being pulled across the top of the concrete slab to provide the grip necessary to avoid slipping.  There really is nothing quite as rewarding as finishing off the smooth edges of a freshly "broomed" concrete slab!
EXPOSED AGGREGATE CONCRETE Exposed aggregate concrete is a fantastic product for your sidewalk, driveway or patio. It has all the functional strength and advantages associated with regular concrete, but we tend to think this finish makes it look a little more visually appealing. The process is essentially the same as regular concrete jobs but we spray it with a coating that stops the top 1/8″ – 1/4″ from fully curing. We let it sit until the concrete has a chance to harden enough to be able to spray the top layer off. Once this is complete, the small pebbles (aggregate) in the concrete are exposed, hence the name, exposed aggregate.
Contact us now
Concrete Flatwork
 If you are interested in getting concrete flatwork done on your yard, please reach out for a FREE quote!