Our Process
We begin by consulting with you to determine the desired line, shape, form, and texture of the curbing. Before any work is started we use water-soluble paint to mark the line to be curbed, ensuring you receive the design you want.
Next, if necessary, we will cut a section of sod (roughly 10 inches wide and 1.5 inches deep) to ensure a flat surface to install the curbing on.
As this is being done, we will mix the concrete, dying it to whichever colour you would like and adding fiber meshing which provides added strength to the final product.
Once the concrete is fully mixed, we are ready to begin curbing. Concrete is fed into the extruder machine which moulds the mixture into whichever shape you would like. The plywood forms typically associated with concrete work are not required.
The curbing is then trowelled to ensure smooth edges and prepare it for whichever texture or stamp you would like.
Once the texture and/or stamp have been completed, we install control joints every 3 feet. Control joints involve essentially cutting halfway through the curb. The purpose of this is to control any cracking of the curb as the ground shifts underneath it. If the curb cracks, it should crack in the control joint and not be noticeable.
Once everything is finished, we will spray the curbing with a sealer to keep the concrete looking its best for an extended period of time. An average job is completed over the course of a morning/afternoon.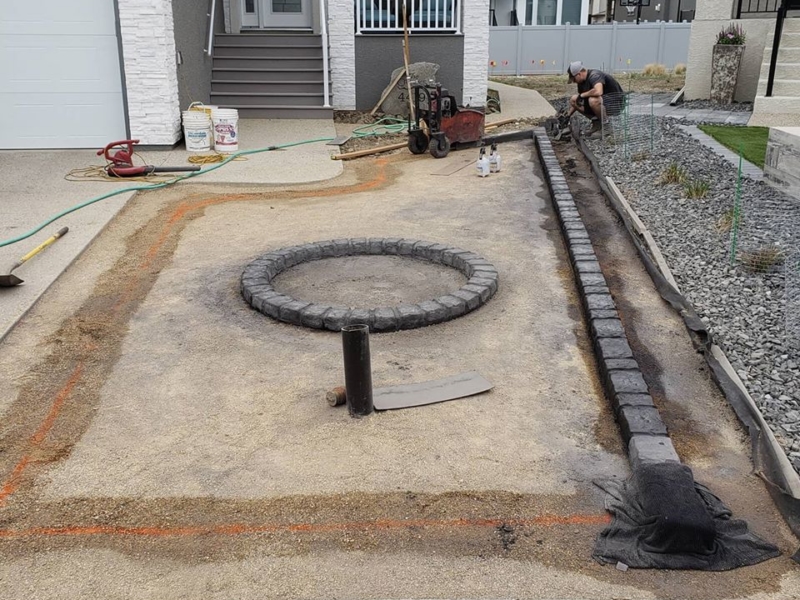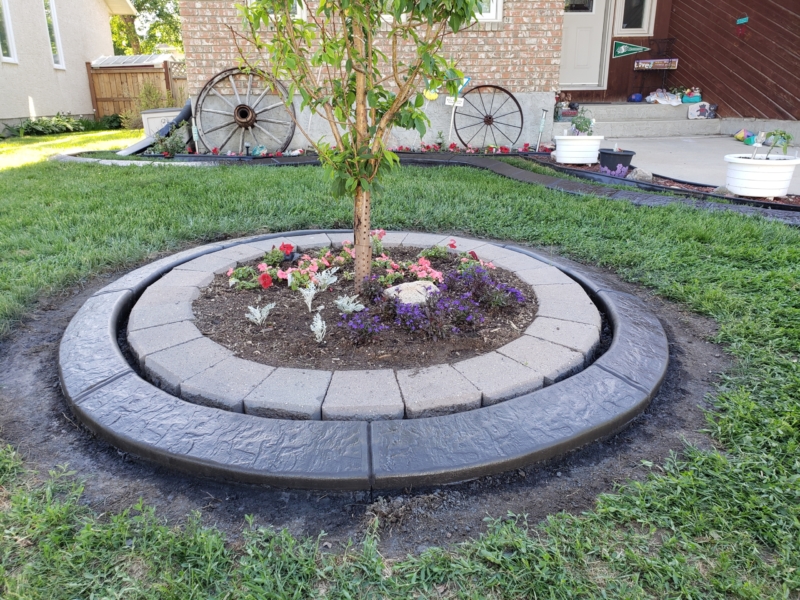 Will My Lawn Be Damaged?
No. Our installations have minimal impact on your yard. Our equipment does not damage grass in any way.
How Long Does The Process Take?
The majority of jobs are completed in a morning or afternoon. Large jobs can take a full day but for the most part, we will have the job completed within a number of hours.
Will The Curbing Crack?
Concrete curbing and walkways – just like any other concrete product – can and will crack over time. We experience very little cracking in our products. We try to avoid this as much as possible by mixing fiber mesh into our concrete to add structural strength to the concrete itself. Still, in our climate that freezes and thaws yearly, tree roots may lift, the ground may shift, etc., which can lead to cracking. In an effort to avoid this, we cut in control joints every 2 to 3 feet. This is designed to give the curb a controlled cracking point and not be noticeable.
Will The Colour Fade?
Your curb/walkway will be sealed with a cure and sealing agent. This will help protect it from the elements and ensure your colour remains intact.
What Maintenance Will I Need To Do To The Curbing After It Is Installed?
As with any concrete product, it is recommended to re-apply a sealant every year or two to keep your curb looking its best. There are a wide variety of different finishes, from matte to a high gloss, are easily applied with either a sprayer or a paint roller, and you can find them at most hardware stores. We also offer re-sealing as a service – please contact us for pricing.
Stamps & Rollers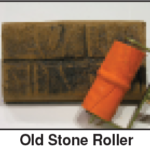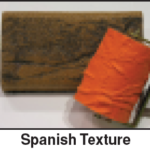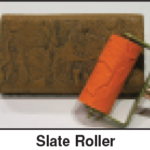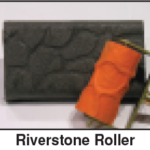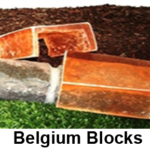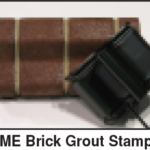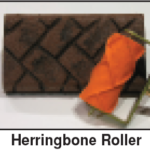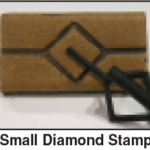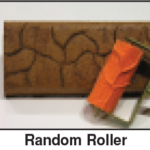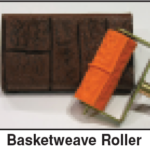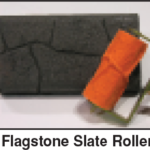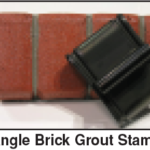 Classic Concrete Curbing
Our classic curbing features a sleek, angled profile which allows for a wide variety of different patterns to be displayed.  From the smooth, elegant finish of slate to the prominent lines of herringbone, our classic curbing provides a beautiful canvas to be able to display your own personal style.
Custom Carved Concrete Curbing
Custom Carved Concrete Curbing provides customers with a truly unique product.  This process allows us to create an exceptionally appealing concrete curb with deep, defined grooves.  If you're looking to add an aggressive finish to your yard, Custom Carved is the way to go!
Belgium Block
Belgium Block curbing offers a very pronounced, rectangular profile, perfect for those looking for curbing that truly stands out.  6" wide and 4" high, this is a large curb that one can't help but be drawn to.
Mower's Edge
Love the look and functionality of concrete curbing but hate the idea of having to whipper snip?  Mower's Edge offers the best of both worlds.  Stylish and able to be personalized to whichever color and shape you would like, this profile allows customers to roll their lawnmower's wheels along the front lip of the concrete itself.  Perfect for those with a lot of grass to cut and not much time for weed whacking!
Concrete Curbing Gallery
 If you are interested in getting Concrete Curbing, please reach out for a FREE quote!